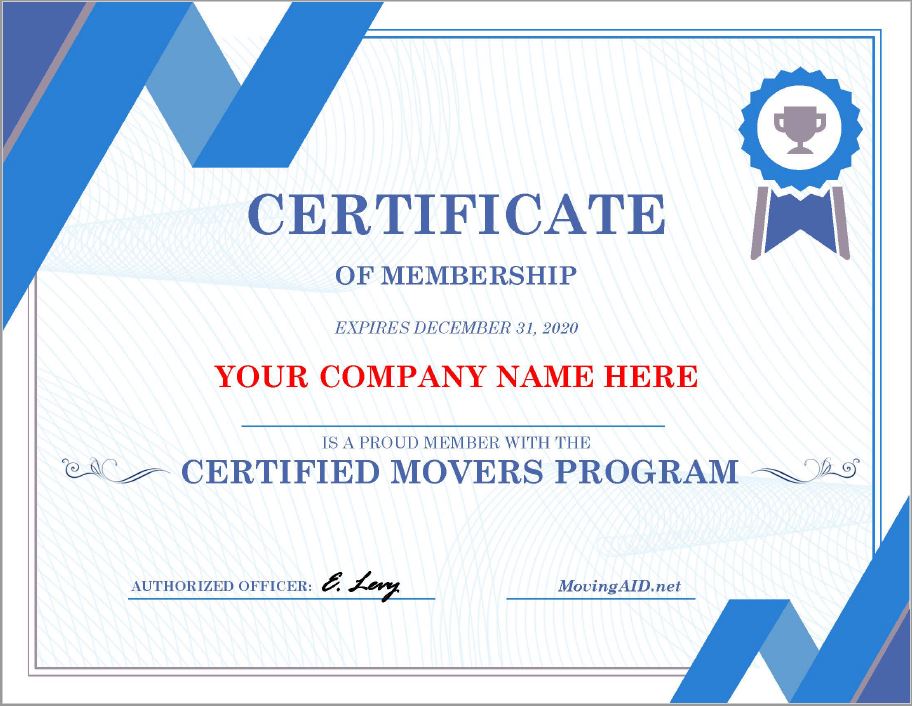 As with any industry, disputes can arise between a customer and a company. The moving industry is no different. Disputes between a moving company and a consumer shipper can arise for many reasons.
The most common disputes a consumer shipper can have with a moving company will involve issues of overcharges for services, failure to deliver on time, or damages and missing items.
GET YOUR ARBITRATION PROGRAM ONLINE TODAY!
---
Consumer / shippers have several options in trying to resolve the disputes with a moving company. The best method for resolving the dispute is direct discussion with moving company customer service department. A legitimate moving company will have a customer service department which can address and help resolve disputes. In most cases, any issues or disputes can be resolved as a matter of customer service. However, when an issue cannot be resolved through the normal customer service methods, a consumer may wish to look to other means to address the issues.
When considering alternative approaches to address and resolve a dispute, a consumer shipper may consider filing a lawsuit, complaining to a consumer watch organization or to a government regulatory agency. Although potentially effective in the long run, those methods may take a great deal of time and could potentially be expensive.
In the interstate moving industry, the FMCSA requires that each moving company have in place a neutral arbitration program to help resolve disputes. Neutral arbitration can serve as a cost effective and quick alternative to traditional litigation. Additionally, neutral arbitration is more informal than court litigation and a consumer shipper may be able to navigate the arbitration process without hiring an attorney.
WHAT IS ARBITRATION?
Interstate moving companies must have in place a neutral arbitration program, administered through an independent arbitration service provider. The program must be designed to give neither the moving company nor the consumer shipper any special advantage. Arbitration may provide a faster and more cost-effective method of obtaining a final and binding resolution of a dispute that cannot be resolved through direct or assisted negotiations.
IS ARBITRATION MANDATORY?
Federal law governing interstate shipments of household goods under 49 CFR § 375.211 provides that an interstate moving company must have a program in place to provide shippers with an arbitration alternative to litigation. Arbitration is optional and not required under federal law. A moving company cannot require that a consumer shipper proceed through arbitration prior to litigation. Arbitration is available for all claims involving property loss, property damage, and disputes over charges for services.Moving companies must provide written notice of arbitration to shippers. A moving company must provide each potential consumer shipper with a written summary of the arbitration program prior to the order for service being issued. The written summary of the moving company's arbitration program must include the following:
(1) Summary of the arbitration process
(2) The associated cost for each party involved in the arbitration
(3) The legal effects of an arbitration
The arbitrator selected by the parties must render a decision within 60 days of the receipt of the written notification of the dispute by the parties. In regard to the applicable costs associated with the arbitration, a moving company cannot require that a consumer shipper be responsible for more than 50% of the cost. If the arbitration alternative is chosen, then any decision made by the arbitrator may be binding if the dispute is for an amount less than $10,000. Additionally, an arbitration decision may not be appealed in a court of law.
HOW DOES THE ARBITRATION PROCESS BEGIN?
To initiate the arbitration process a consumer shipper simply has to inform the moving company of their intent to arbitrate. It is advised that a demand for arbitration be sent via certified mail to the moving company. Once the moving company has received the written demand for arbitration, they are required to send the proper forms and information from the neutral arbitration service they use. If a moving company fails to comply with the demand for arbitration, they can be sanctioned by the FMCSA with civil penalties.
Join the Moving Claims Network!
We are happy to provide excellent services to both moving companies and moving customers. Join our extensive network today to experience exclusive benefits of partnering with us!
---
Moving Claims is not an insurance company and the employees of Moving Claims are not acting as your insurance adjusters. Moving Claims does not practice Insurance laws and does not give legal advice. This site is not intended to create an insurance claim, and by using the Moving Claims websites, no insurance claim will be created with Moving Claims. Instead, you are filing a Household Goods claim with the carrier who moved you via Moving Claims Websites. Moving Claims websites information as well as any advises of its employees is not a substitute for the advice of an attorney. The information contained on this website is designed for informational purposes only. Nothing on this website is designed or intended to constitute legal advice. Federal, state, and local laws and regulations governing the moving industry change frequently and may be interpreted differently by different people. If you need specific legal advice you should consult a lawyer directly or a representative from the US DOT.
"Choose in yourself the most important and most interesting for yourself," the psychologist advises, "that which will uniquely emphasize your beauty and will be able to lift up the hidden, deep, rare! That which other people do not have. That which will be remembered among passers-by, to highlight and emphasize you, to drive you crazy, to cause admiring glances. This is real beauty, deep, exceptional. Feel yourself, your body, your soul and your inner voice. The world of media beauty is very capricious and changeable, not every person can resist his temptations, not knowing, not understanding how to properly maintain, correct, emphasize his own beauty. For all this you need to have a high spiritual development of the personality, study, practice,
work on yourself
and on the situation. If you feel that you cannot cope, never do not be afraid to consult a psychologist in order to understand your true self in the process of working with a specialist, wait for a meeting with yourself and open your new world in yourself.
Remember, no one has the right to change you for themselves. The only person you should compare yourself to is you in the past. Only in this way will you be able to see how much you have grown and understand how many steps you still need to take to learn to appreciate yourself truly. " nevertheless, everyone wants to bring themselves to the ideal, temper ...