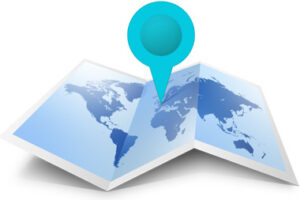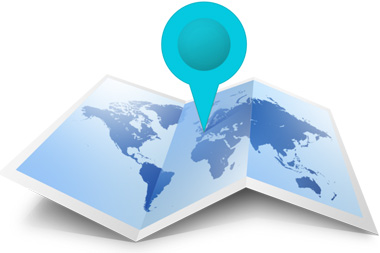 Here at Moving Claims we are always striving to adopt new techniques that'll maximize our service productivity and commitment to your business.
In an effort to be as prepared, organized and sufficient as possible we would like to present you with our newest TRACK YOUR SHIPMENT PROGRAM for the upcoming season.
Now, customers can track their long distance shipment with just a click of a button!
---
✓  No more calls to your dispatch department
✓  No more verbal explanation about status of delivery
✓  No more verbal explanation about the "21 Business days delivery windows"
✓  No more verbal explanation about storage drop-offs (If needed)
✓  No more unnecessary excuses to your customers with finding a carrier
✓  No more aggravations from your dispatch department
✓  No more stress in the office
✓  No more complaints!
---
When registering with this program, your customers can contact us anytime, as many times as they need to find out their delivery status. We will keep them up to date and advise them if their shipment is waiting to be loaded or if it's en route to their new home.
​Awaiting to be Loaded: Customers will be informed that their shipment is awaiting to be loaded with your FIRST AVAILABLE delivery truck going in their direction.
We will advise them (If needed) that upon loading and shipping their belongings, your Operation Department will contact them with a revised ETA (Estimated Time of Arrival) as well as the necessary contact information of the driver.
En Route Status: Customers will be informed that their shipment is EN ROUTE to their new location.
In addition, customers will be provided with the proper contact information for their driver and will be advised that he will contact them 1 -2 Days prior to arrival insuring a smooth delivery.
AN INFORMED CUSTOMER IS A HAPPY CUSTOMER!
This service not only provide your customers with outstanding professionalism, it will also prevent potential lawsuits and consumer agency complaints (BBB, DOT, Attorney General, Consumer Protection agencies, etc.).
---
Join the Moving Claims Network!
We are happy to provide excellent services to both moving companies and moving customers. Join our extensive network today to experience exclusive benefits of partnering with us!
---
Moving Claims is not an insurance company and the employees of Moving Claims are not acting as your insurance adjusters. Moving Claims does not practice Insurance laws and does not give legal advice. This site is not intended to create an insurance claim, and by using the Moving Claims websites, no insurance claim will be created with Moving Claims. Instead, you are filing a Household Goods claim with the carrier who moved you via Moving Claims Websites. Moving Claims websites information as well as any advises of its employees is not a substitute for the advice of an attorney. The information contained on this website is designed for informational purposes only. Nothing on this website is designed or intended to constitute legal advice. Federal, state, and local laws and regulations governing the moving industry change frequently and may be interpreted differently by different people. If you need specific legal advice you should consult a lawyer directly or a representative from the US DOT.