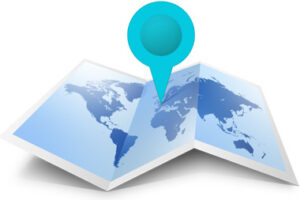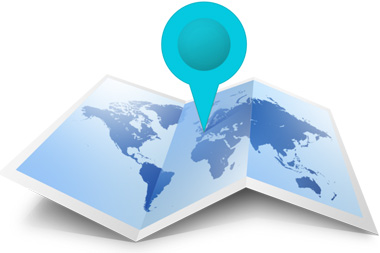 At Moving Claims, we are continuously seeking innovative approaches to enhance our service productivity and dedication to your business. To ensure optimal preparedness, organization, and efficiency, we are thrilled to introduce our latest addition: the "TRACK YOUR SHIPMENT PROGRAM" for the upcoming season.
With this program, customers can easily track the progress of their long-distance shipments with a simple click of a button. We believe this new feature will greatly enhance the customer experience and provide transparency throughout the shipment process.
---
With our services, you can say goodbye to the following inconveniences:
✓ Eliminate the need for calls to your dispatch department
✓ No more verbal explanations regarding delivery status
✓ Bid farewell to explanations about the "21 Business days delivery windows"
✓ Remove the need for verbal explanations about storage drop-offs (If required)
✓ Put an end to unnecessary excuses when searching for a carrier
✓ Relieve your dispatch department from aggravations
✓ Reduce stress in the office
✓ Minimize customer complaints
---
Upon registering for this program, your customers will have the convenience of contacting us anytime, as frequently as necessary, to obtain updates on their delivery status. We will keep them informed regarding whether their shipment is awaiting loading or in transit to their new home.
Awaiting to be Loaded: Customers will receive notifications indicating that their shipment is awaiting loading and will be prioritized for the first available delivery truck heading in their direction. If necessary, we will inform them that once their belongings are loaded and shipped, our Operations Department will provide a revised Estimated Time of Arrival (ETA) along with the driver's contact details.
En Route Status: Customers will be notified that their shipment is currently en route to their new location. Additionally, we will supply them with the appropriate contact information for their assigned driver, who will reach out to them 1-2 days before arrival to ensure a smooth delivery process.
AN INFORMED CUSTOMER IS A HAPPY CUSTOMER!
Our service not only ensures exceptional professionalism for your customers but also acts as a preventive measure against potential lawsuits and complaints from consumer agencies such as BBB, DOT, Attorney General, and Consumer Protection agencies. By delivering a seamless and transparent experience, we aim to safeguard your business reputation and maintain customer satisfaction, minimizing the risk of legal disputes and negative feedback.
---
Join the Moving Claims Network!
We are happy to provide excellent services to both moving companies and moving customers. Join our extensive network today to experience exclusive benefits of partnering with us!
---
Moving Claims is not an insurance company and the employees of Moving Claims are not acting as your insurance adjusters. Moving Claims does not practice Insurance laws and does not give legal advice. This site is not intended to create an insurance claim, and by using the Moving Claims websites, no insurance claim will be created with Moving Claims. Instead, you are filing a Household Goods claim with the carrier who moved you via Moving Claims Websites. Moving Claims websites information as well as any advises of its employees is not a substitute for the advice of an attorney. The information contained on this website is designed for informational purposes only. Nothing on this website is designed or intended to constitute legal advice. Federal, state, and local laws and regulations governing the moving industry change frequently and may be interpreted differently by different people. If you need specific legal advice you should consult a lawyer directly or a representative from the US DOT.