What is the time limit to file a claim?
For interstate / International / Local California moves it is up to 9 months from the date of the delivery.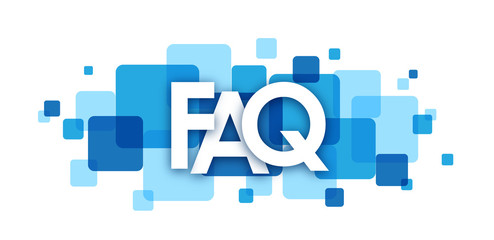 ---
For local and intrastate moves in all other states other than California, it depends on each state regulation. In most states it is between 15-90 days from the date of the delivery. Check with your carrier directly or on the back of your Bill of Lading, for your specific claim filing requirements. Once you file online we will receive your information in our system and will be verifying your information with your carrier to properly assign you a Claim #. We will then email you a claim form to the email you have registered with. All claim forms, claim support documents and copies of shipping documents, can be emailed to MovingClaims.net or mailed to our mailing address located on our claim form or at our contact us page.
How long does the process take?
For Local Moves – Since there are no specific time limitations regulated by the different states, MovingClaims.net has decided to treat local / Intrastate moves as Interstate move (120 days) so that claims are adjusted in a timely manner. Local / Intrastate moves in the state of California are reviewed within 30 days as required by the California PUC.
For Interstate Moves – your carrier has 120 days to provide a settlement offer for your claim, from the date your complete claim along with all required documents is received in their office. If claims can't be settled or denied within that time, an extension notice must be sent to the customer within every consecutive 60 days period. MovingClaims.net as the assigned third party claims company must follow the same requirements of your carrier's. However, as part of our customer service we strive to offer a speedy resolution.
How Can I Check The Progress / Status of My Claim ?
If you wish to check the status of your case, PLEASE email us at: Support@MovingClaims.net. All claim correspondence will be made VIA EMAIL/MAIL. We may call you (If needed) for additional information or clarifications regarding your claim.
NOTE: We highly recommend that you add our email address: Support@MovingClaims.net to your contact list. It will ensure email delivery directly to your Inbox and not your spam folder.
How long until I get my check?
In most cases settlement checks are mailed out within a week or two from the date the carrier receives the signed release from us. Some carriers have specific dates to issue checks and some carriers mail out settlement checks within 30 days of receipt of the signed release. MovingClaims.net is requesting carriers to issue checks no later than 45 days of receipt of the signed release. This time frame is an internal requirement and not a legal requirement. You may contact us if you need assistance inquiring about your settlement check or you may contact your carrier directly for more specific information.
Are you affiliated with the moving company?
We are not affiliated with any of the carriers to which we provide services. We are a third party claims service company. Many carriers choose to outsource their claims service the same way they would choose to outsource their bookkeeping and accounting to a third party company for various reasons such as: Cost efficiency, Personnel deficiency, Personnel Qualifications, etc. MovingClaims.net as a third party Claims Company analyzes claims based on the individual carrier's terms & conditions and state and federal regulations.
Do I need to pay for this service?
Absolutely NOT! This service is completely free for customers of our participating carriers. In addition, we handle claims for loss, damage, delay, overcharge and Complaint. When filing your claim, you should include all of your concerns in your claim. We will investigate and address each and every concern expressed in your claim. Items or concerns not included in your claim will not be addresses, responded to or added at a later time.
Do you provide service to customers in other states than Florida?
Yes We Do! We service carriers and their customers Nationwide. However, our business hours are Mon-Fri 9AM-5PM; Eastern Standard Time.
---
---
Moving Claims is not an insurance company and the employees of Moving Claims are not acting as your insurance adjusters. Moving Claims does not practice Insurance laws and does not give legal advice. This site is not intended to create an insurance claim, and by using the Moving Claims websites, no insurance claim will be created with Moving Claims. Instead, you are filing a Household Goods claim with the carrier who moved you via Moving Claims Websites. Moving Claims websites information as well as any advises of its employees is not a substitute for the advice of an attorney. The information contained on this website is designed for informational purposes only. Nothing on this website is designed or intended to constitute legal advice. Federal, state, and local laws and regulations governing the moving industry change frequently and may be interpreted differently by different people. If you need specific legal advice you should consult a lawyer directly or a representative from the US DOT.