We extend our sincerest apologies for any damage and/or inconvenience you have incurred throughout the process of your move. Please see below an outline of what to expect each stage of the claims process.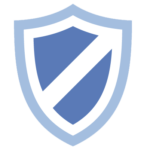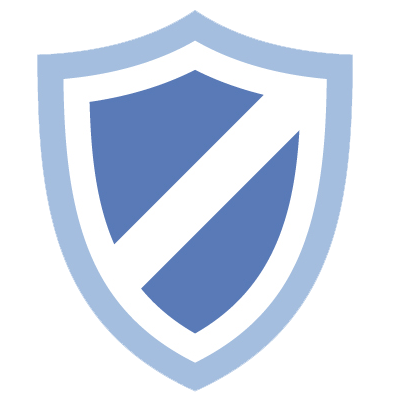 ---
STAGE 1 – REGISTERING YOUR CASE ONLINE:
Once on the site, MovingClaims.net click on the picture icon titled "REGISTER YOUR CLAIM OR COMPLAINT" and fill out the necessary information in the online form. Once we receive your case registration, it is entered into our system's database and a file is generated. A Claim Acknowledgement Notice will be sent to you via email within 24–72 hours of the following business day.
NOTE: This is ONLY the preliminary stage of your case; therefore, we would only need a general outline of your claims/complaints. Once we receive your claim registration, it is entered into our system's database and a file is generated.
---
STAGE 2 – THE CLAIM PROCEDURES PACKAGE (CPP):
Once your registration is validated, we will then contact you to gather further details about your case. The next correspondence you will receive from us will be the Claim Procedures Package also known as the "CPP". This online package will give you all the necessary tools you need to validate your case against your moving company. You will need to submit copies of your moving documents, clear photos of your damaged items (If any), Standard proof of loss and damage claims form etc.
---
STAGE 3 - RECEIVING & PROCESSING YOUR (CPP):
After we receive your CPP, a Claim Specialist will begin the process in hopes of validating your claims/complaints and seeking resolution. The Claim Specialist will take everything submitted into consideration and contact all the involved parties accordingly. If your submitted Claim Procedures Package does not meet the requirements within, we will send you a notice (via email) of what supportive documentation is still needed.
NOTE: Until we receive all the necessary case information, your file cannot be processed, and will be posted in our system as PENDING. Once all the requirements are met, we will provide you with the final opportunity to submit any additional information should you wish to or request to conclude our investigation. Sequentially offering settlement.
---
STAGE 4 – FINALIZING THE PROCESS OF YOUR CLAIM/COMPLAINT:
Before we can continue forward to resolution, we must ensure that we have provided you with every opportunity available to submit ALL YOUR DAMAGES & CONCERNS against your movers. If you are satisfied with the information submitted up to date, and do not wish to provide any additional damages or concerns against your moving company, you will need to SIMPLY PUT IT IN WRITING!
You will need to declare that you are satisfied with all information submitted up to date, and do not wish to provide any additional damages or concerns against your moving company (This declaration is being done online).
However, should you wish to add additional damages or concerns to your existing case be sure to follow the guidelines we provided you in the CPP. It is important that we provide all customers with a fair and thorough investigation to reach a fair and accurate resolution.
---
STAGE 5 – FURNISHING & ACCEPTING COMPANY'S SETTLEMENT LETTER:
Once all your case information is processed and validated your movers will determine the claim settlement amount your are entitled based on your selected coverage. A "SETTLEMENT OF CLAIM & GLOBAL RELEASE OF LIABILITY LETTER" is sent out to you via email. This letter will show the amount of the settlement and the conditions of accepting the settlement. At this time, you will only be required to sign and notarize the settlement letter before returning it to us. Once you submit this form back to us, we will record it in your file and forward it on to your moving provider for them to release final payment.
NOTE: It is important to remember that we are a third-party claims processing company. We do not issue your check; your contract is with the moving provider (the responsible party) and they will issue you a check.
---
STAGE 6 – NOT HAPPY WITH THE RESOLUTION OFFERED? - REBUTTAL IT:
It is our intention that you can make the best of the dispute process should you choose to file one. The Dispute process is a one-time opportunity to re-file missing information to better support your case. If you are not satisfied with the settlement offer made by your carrier, you must email your dispute request, the reason for disputing along with any supporting documents.
NOTE: Your claim has already been reviewed once and a settlement letter was issued based on the information you provided. Please read your settlement letter carefully as it will allow you to better understand the reasons for the determination and if any information was missing. All disputes are being reviewed by a Senior Claim Specialist. No third review of a claim is allowed.
---
STAGE 7 – ARBITRATION PROCESS:
As with any industry, disputes can arise between a customer and a company. The moving industry is no different. Disputes between a moving company and a consumer shipper can arise for many reasons. The most common disputes a consumer shipper can have with a moving company will involve issues of overcharges for services, failure to deliver on time, or damages and missing items.
In the interstate moving industry, the FMCSA requires that each moving company have in place a neutral arbitration program to help resolve disputes. Neutral arbitration can serve as a cost effective and quick alternative to traditional litigation. Additionally, neutral arbitration is more informal than court litigation and a consumer shipper may be able to navigate the arbitration process without hiring an attorney.
To initiate the arbitration process, you simply must inform your moving company of your intent to arbitrate. It is advised that a demand for arbitration be sent via certified mail to the moving company. Once the moving company has received the written demand for arbitration, they are required to send the proper forms and information from the neutral arbitration service they use.
---
---
Moving Claims is not an insurance company and the employees of Moving Claims are not acting as your insurance adjusters. Moving Claims does not practice Insurance laws and does not give legal advice. This site is not intended to create an insurance claim, and by using the Moving Claims websites, no insurance claim will be created with Moving Claims. Instead, you are filing a Household Goods claim with the carrier who moved you via Moving Claims Websites. Moving Claims websites information as well as any advises of its employees is not a substitute for the advice of an attorney. The information contained on this website is designed for informational purposes only. Nothing on this website is designed or intended to constitute legal advice. Federal, state, and local laws and regulations governing the moving industry change frequently and may be interpreted differently by different people. If you need specific legal advice you should consult a lawyer directly or a representative from the US DOT.