Generally, full service transportation of household goods can be divided into three types:
International
Intrastate
Interstate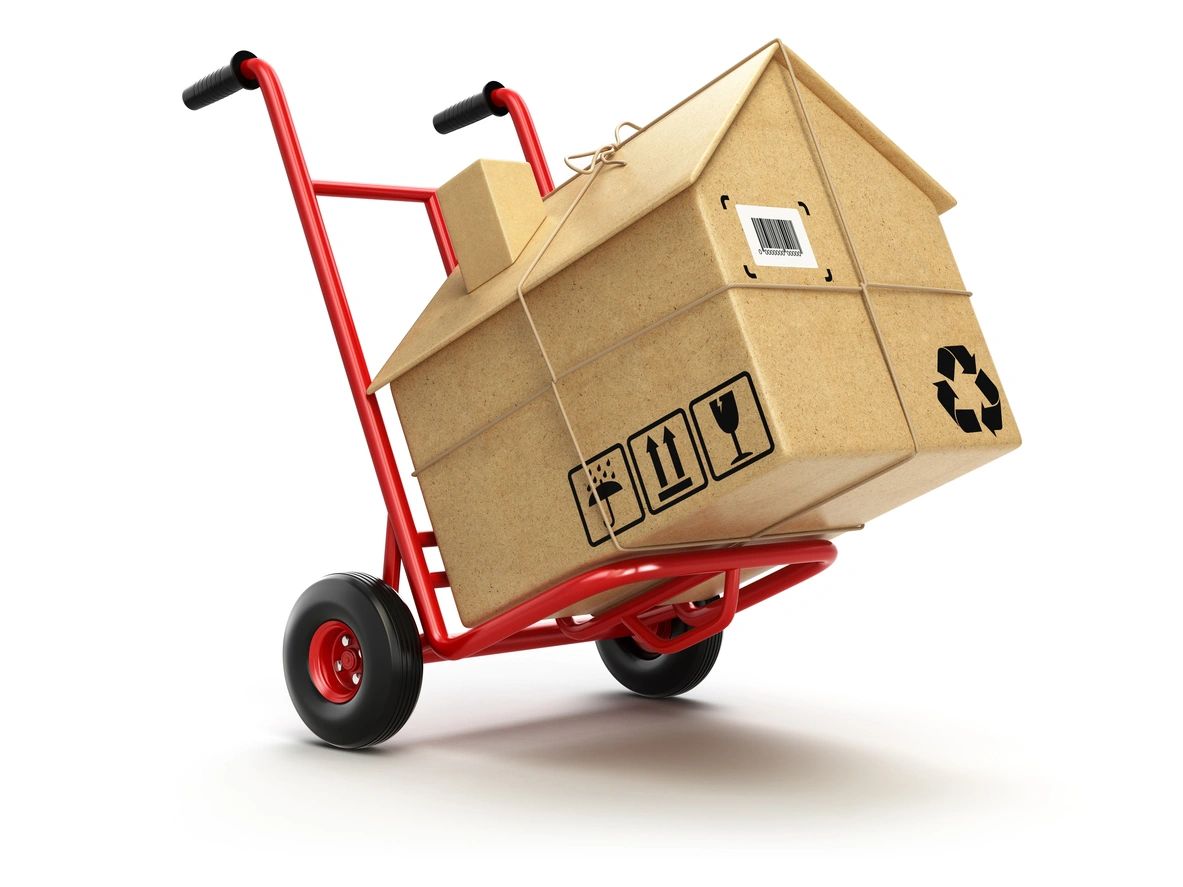 ---
Each of the types of moves is governed by different laws and regulatory bodies. The information contained in this website concerns interstate moves exclusively.
INTERNATIONAL transportation of household goods is the movement of property from an origin in one country to a destination in another country. For example, when a consumer shipper moves from the United States to England. For United States based companies, international moves are regulated by the Federal Maritime Commission. For more information, see www.fmc.gov.
INTRASTATE transportation of household goods is the movement of property from an origin to a destination within the same state. For example, when a shipper moves from Dallas, Texas, to Austin, Texas. Moving companies performing intrastate transportation services must be licensed with that individual state's regulatory body, if any. Generally, the regulatory agencies governing intrastate moving companies are the state Public Utilities Commission (PUC) or state Department of Transportation (DOT). Moving companies should check with their individual state to receive information about the individual licensing and regulatory requirements.
INTERSTATE transportation of household goods is the movement of property from an origin in one state to a destination in another state. For example, when a shipper moves from San Francisco, California, to Phoenix, Arizona. Interstate moving companies transporting household goods are regulated and licensed by the U.S. Department of Transportation Federal Motor Carrier Safety Administration (FMCSA). More information about the regulatory and licensing requirements may be found at www.fmcsa.dot.gov.
---
LONG DISTANCE INTERSTATE MOVING
The long distance interstate moving industry is made up of professional, hard working, honest companies, estimators, drivers, and movers who provide reliable services. Most interstate long distance moves will be completed quickly and efficiently to the satisfaction of the consumer. However, as with any industry, there is always a chance of service failures, damaged or missing items, overcharges, and falling prey to unscrupulous and unlicensed individuals masquerading as licensed professional movers. The best way for a consumer shipper to prevent fraud, protect their property, and enforce their rights is to be an informed consumer who researches and hires a reputable professional moving company. Long distance interstate moving involves moves that are picked up in one state and delivered into another state. A moving company is required to provide written estimates for their services. An estimate is not a bid or a contract and should not be considered as a guarantee of the price. Total actual charges for interstate moves are determined by the actual property "line-haul" (weight or cubic feet), packing labor and material, the number of miles traveled, and the extra services required to complete services (stairs, long carry, shuttle, storage, etc.).
Review the information in this website, do your homework before hiring a mover, and then you can benefit from services and experience of a reputable and reliable professional moving company. Always make certain to receive all estimates in writing and make sure all terms are clearly spelled out; never accept verbal promises or guarantees. Estimates must be complete, approved by you, and signed BEFORE the moving company begins any work to pack or load your shipment.
---
UNDERSTANDING THE CHARGES FOR MOVING SERVICES
Generally, interstate moves are charged based on the weight of the property being transported or the amount of space (cubic feet) the property occupies on the truck. If the charges are based upon weight, make certain that you are provided with official certified scale certificates verifying the accuracy of the weight. After the goods have been packed and loaded, the truck will be weighed to determine the line-haul charges. Only after the truck and property has been weighed can the actual line-haul charges be determined. A moving company representative will call you while the truck is in transit to tell you the actual charges.
Since the estimates are not guaranteed, the final actual charges could be higher or lower than the estimate. Generally, you are only required to pay up to the amount of the last estimate issued to receive your property. Any charges above the last estimate issued are due thirty days after delivery. Also, it is standard practice for a moving company to offer extra services at an additional charge. An example of extra services not included in the "line-haul" charges are for the use of stairs, shuttle, long carry, elevator, packing and labor, storage, appliance services, etc. You must have a clear understanding of what services are included in your estimate and what services will be charged at an additional rate.
---
Join the Moving Claims Network!
We are happy to provide excellent services to both moving companies and moving customers. Join our extensive network today to experience exclusive benefits of partnering with us!
---
Moving Claims is not an insurance company and the employees of Moving Claims are not acting as your insurance adjusters. Moving Claims does not practice Insurance laws and does not give legal advice. This site is not intended to create an insurance claim, and by using the Moving Claims websites, no insurance claim will be created with Moving Claims. Instead, you are filing a Household Goods claim with the carrier who moved you via Moving Claims Websites. Moving Claims websites information as well as any advises of its employees is not a substitute for the advice of an attorney. The information contained on this website is designed for informational purposes only. Nothing on this website is designed or intended to constitute legal advice. Federal, state, and local laws and regulations governing the moving industry change frequently and may be interpreted differently by different people. If you need specific legal advice you should consult a lawyer directly or a representative from the US DOT.