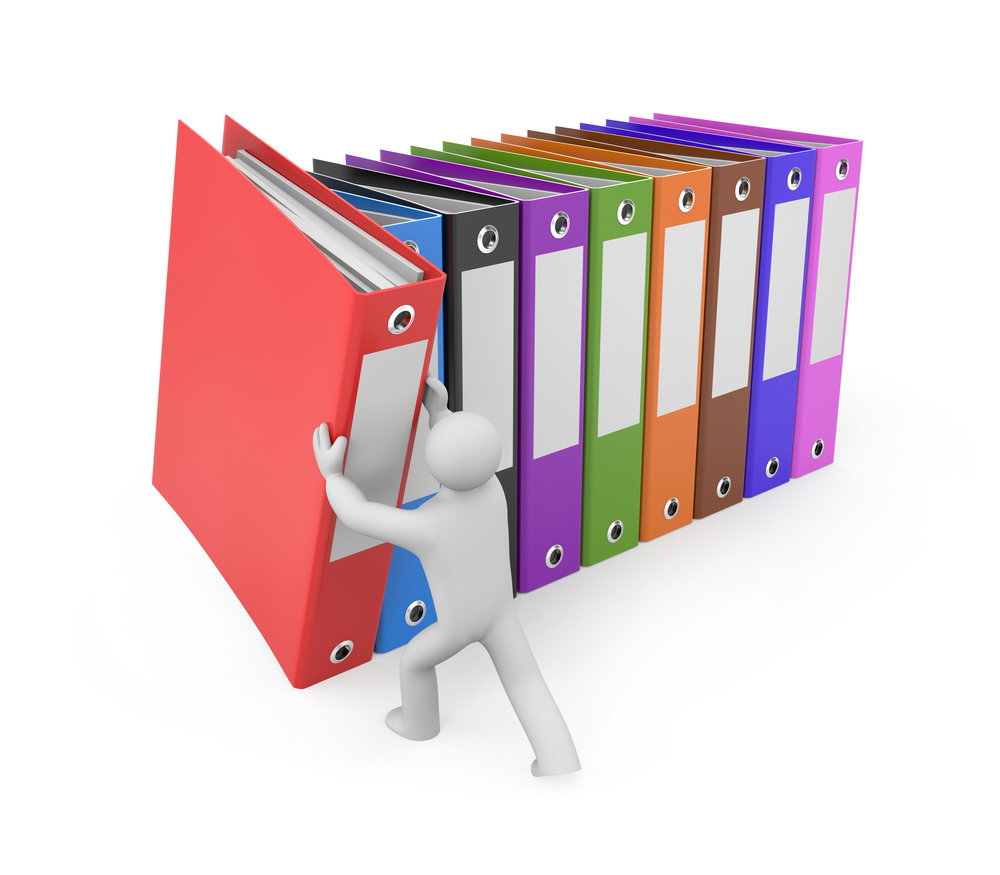 The DOT/FMCSA regulations require that a mover must keep certain records/file in their office for certain periods of time. These files must be made available to representatives of the US DOT/FMCSA upon request.
At a minimum a mover must keep records for the time period specified in the chart below.
You may wish to keep the records/files for a longer period of time for tax purposes or to assist you in defending against potential litigation.
---
For example, in many jurisdictions a customer can bring a lawsuit for damages to property up to two (2) years from the date of delivery.
For example, even though the mover is only required to keep a Bill of Lading on file for one (1) year, it would be necessary to have the Bill of Lading longer than the one (1) year minimum time frame to help defend against a potential lawsuit.
---
USDOT/FMCSA Carrier Record Retention Requirements:
---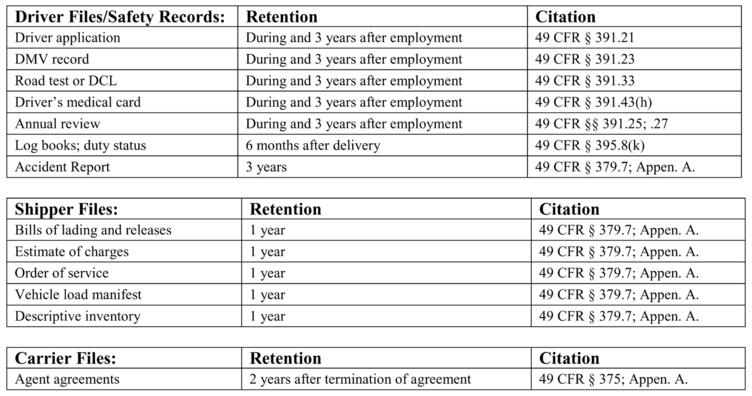 ---
Moving Claims is not an insurance company and the employees of Moving Claims are not acting as your insurance adjusters. Moving Claims does not practice Insurance laws and does not give legal advice. This site is not intended to create an insurance claim, and by using the Moving Claims websites, no insurance claim will be created with Moving Claims. Instead, you are filing a Household Goods claim with the carrier who moved you via Moving Claims Websites. Moving Claims websites information as well as any advises of its employees is not a substitute for the advice of an attorney. The information contained on this website is designed for informational purposes only. Nothing on this website is designed or intended to constitute legal advice. Federal, state, and local laws and regulations governing the moving industry change frequently and may be interpreted differently by different people. If you need specific legal advice you should consult a lawyer directly or a representative from the US DOT.